Problem with the Digital optical switch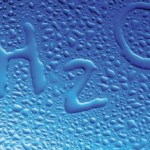 (joined June 2015)
Participant
Hi everyone
I am trying to use the Digital Optical switch as a modulator, which modulates the CW laser, but it seems that it is not working. Anyway I know the MZ modulator, which can be used instead of the switch, but it need electrical signal, so I want to use the switch a modulator, which do not need electrical signal. I want know my mistake in simulation. so someone help me to find it out.
I have attached the osd file of optisystem-7 and a PDF file.
Thank u all
Responses (26):
Login You must be logged in to reply to this topic.