Calculation/Simulation Error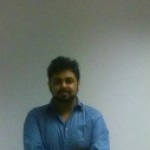 (joined April 2016)
Participant
Hi everyone,
This is my final project on 3 user SAC-OCDMA project. My college work is due in a few days .. However, it is not running/cannot be calculated.
Can somebody please be kind enough to solve it for me?
Why cannot it be calculated? Everything is alright here apparently.
Responses (19):
Login You must be logged in to reply to this topic.