Academic Publication Portal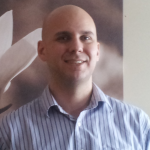 (joined April 2014)
Participant
Optiwave is proud to announce the Academic Publication Portal (A.P.P.): http://optiwave.com/academic-publication-portal/
This portal allows our forum members (nearly 3000 scientists & engineers) the opportunity to earn money by creating Optiwave design files & reports.
Each publication post indicates the contract value ($100-$250) along with minimum requirements. If you do not find a publication that meets your skill set, you may submit your own publication for review. Members are only able to "check-out" one publication at a time.
I would also like to thank the publication authors, as many of these publications were written by forum community members!
Cheers,
Bryan
Responses (21):
Login You must be logged in to reply to this topic.