OptiInstrument 4.0 – Evaluation
This download is for a 30-day free trial.
This download is compatible with Windows 10 (64-bit)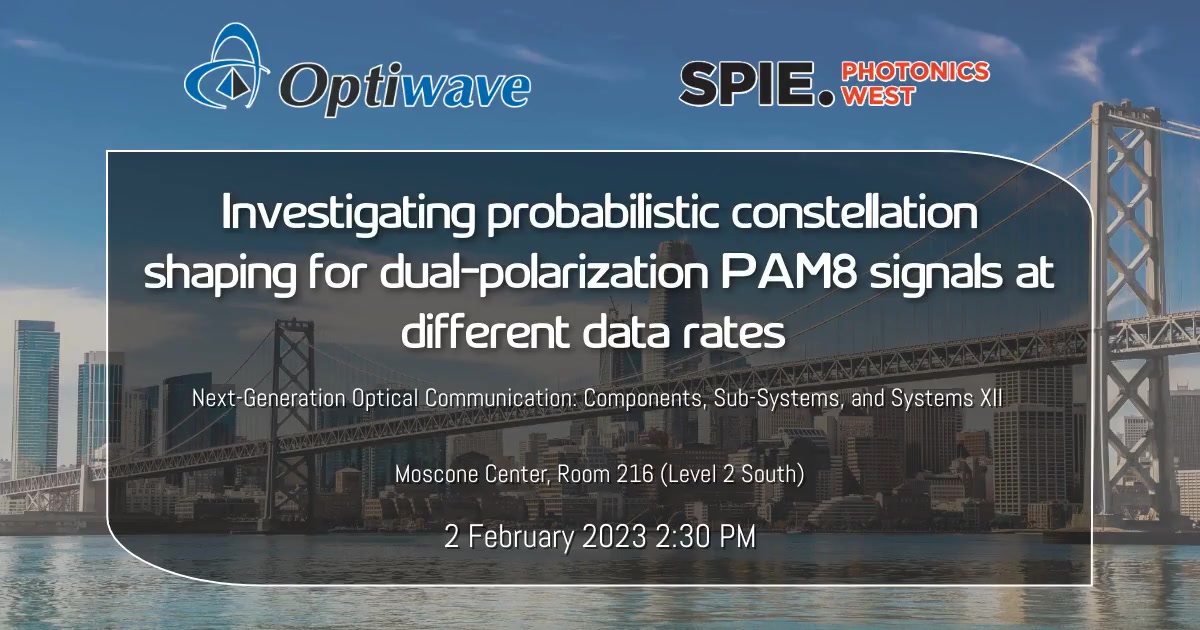 Next Speech: "Investigating probabilistic constellation shaping for dual-polarization PAM8 signals at different data rates"
January 26, 2023
Abstract – DP-PAM8 modulated signals with probabilistic constellation shaping (PCS) are investigated for ultrahigh-data rates with diverse shaping strengths and DGD values using direct detection for short distances mainly seen in data centers. The investigation is conducted using numerical simulation, where system performance improvement is achieved when PCS is used. The probabilistic shaping…
Evaluations
Get access to all our software tools instantly! No need to speak with a sales representative.