The role of a star coupler is to combine the optical signals entering from its multiple input ports and divide it equally among its output ports. Broadcast Star Couplers.osd show a star coupler with 8 input ports; each port has a transmitter working in different wavelengths.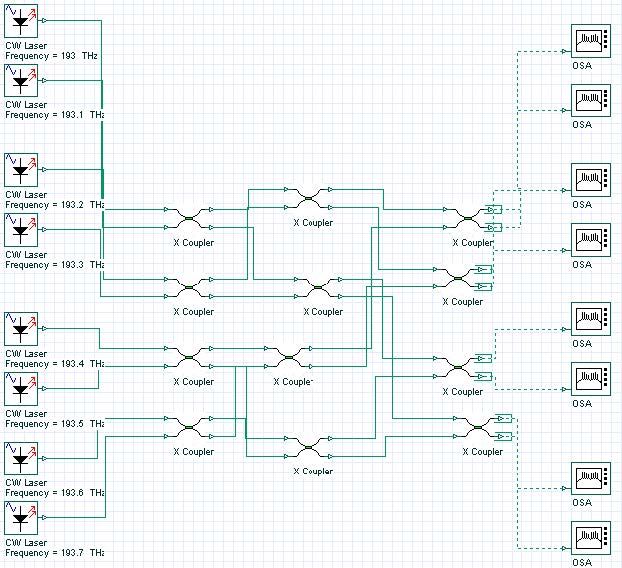 Figure 1 – Broadcast Star Couplers
The output of the star coupler can be visualized by attaching an OSA at any of the output ports (see Figure 2).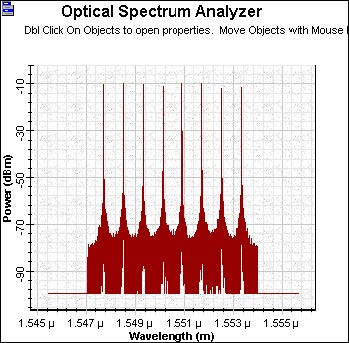 Figure 2 – Broadcast Star Couplers OSA