We are looking for members to work as Optiwave consultants: You make the design files & reports, and we pay you...
What's the Objective?
For you to make money! Our photonic software suite is capable of handling thousands of applications, each requiring specialized knowledge and a thorough understanding of simulation techniques. We are looking for members to work as Optiwave consultants: You make the design files & reports, and we pay you for your efforts.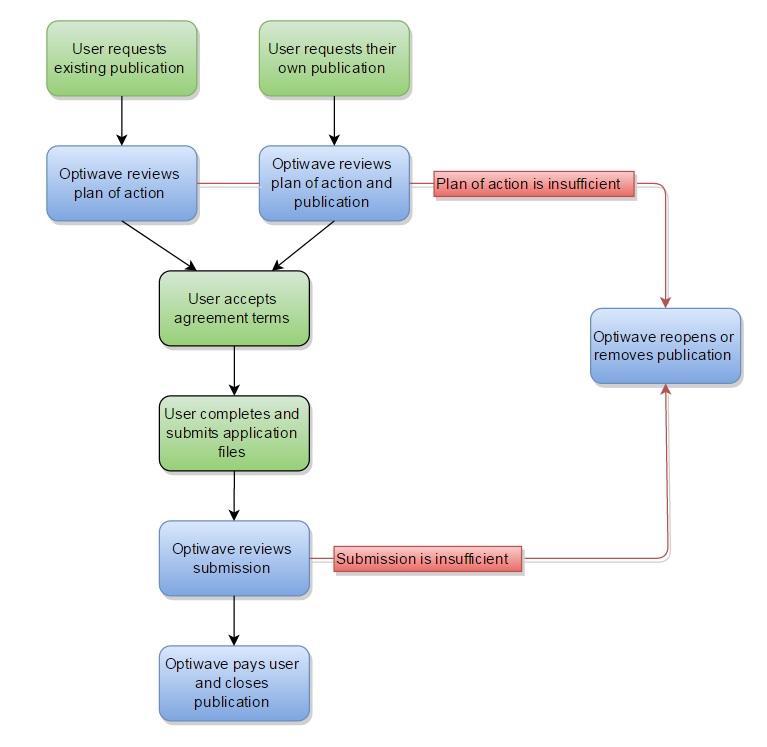 Who is allowed to participate?
Any Optiwave Community Forum member who is not from a US sanctioned country (US Sanctions list). This portal is primarily aimed at academia, however, any industrial participation is more than welcome. Not registered on the forums yet? You can register here.
How do I get started?
There are two ways:
1. Read through the open topics and locate a citation that you are able to reproduce. Click on the "Details" button to ensure you are able to meet the minimum requirements. "Request" access from Optiwave to start design work.
2. Find a citation that you would like to reproduce and submit it into the "Submit Your Own Publication Request" box. Include a web link to the citation (if available).
Each user may only have one submission "checked-out", so please provide a compelling reason why Optiwave should assign the topic to you in the "Plan of Action". We will review your request, and if approved, you will be sent contract terms. Simply accept the terms and start working!
Which results must be reproduced?
There is a "Details" section for each citation that describes simulation terms.
How do I get paid?
You are required to meet the terms of the contract. Once all terms are met (and your application report and files are submitted), we will compensate you via PayPal.
Note: This requires you to have your own PayPal account.
Where can I find the contract terms?
An official contract will be linked to you upon submission approval. Note: You have no
obligations to Optiwave (even after the contract is accepted), however, you will only get paid upon completion.
What happens afterwards?
Once everything is complete, Optiwave will use your application report & simulation files as website examples, trade show material, and software tutorials. Optiwave will reference your name & profile link in every instance your work is used.
What are the benefits of this opportunity?
There are several reasons this might be appealing to you:
– Money
– Recognition
– Resume builder
– And to simply help fellow colleagues