The Library Browser also contains a Master library (Master.plb). The Master.plb must be installed in a folder to which the user has read-write access. You can select the folder where you want to store the Master library. This enables users who have restricted user permissions to access the Master library.
To select the Master library path, perform the following procedure.
Step
Action
1
From the Tools menu, select Options.

The Options dialog box appears (see Figure 37).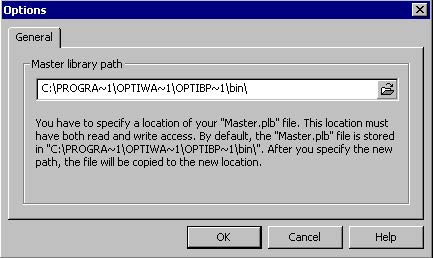 Figure 37: Options dialog box
2
To select the folder where you want to store the Master library, click 

The Browse for Folder dialog box appears (see Figure 38)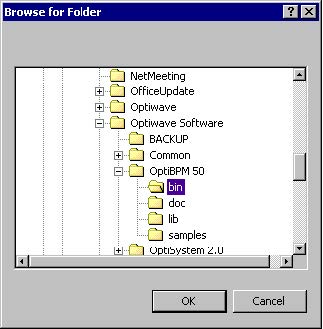 Figure 38: Browse for Folder dialog box
3
Click OK.

A message appears and prompts you to verify the new Master library path.

4
Click OK.

The Profile Designer displays the Master library contents and teh OptiBPM Designer Library contents of your layout in the Library Browser (see Figure 39)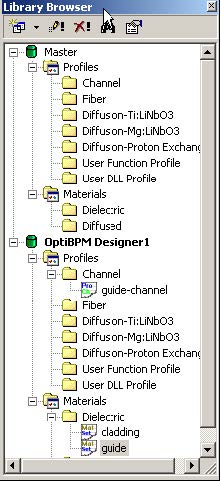 Figure 39: Library Browser