TWDM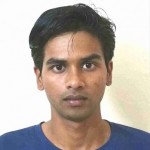 (joined June 2015)
Participant
Hi everyone,
On April 2012,after the meeting of the Full Service Access Network (FSAN) group,
time and wavelength division multiplexed passive optical network (TWDM-PON) technology
was chosen as the primary solution for next-generation passive optical network stage-2 (NG-PON2) architecture,
the evolving specifications are wavelength plans, loss budgets, and key technologies that enable tunable ONUs.
So, i want to work on time and wavelength division multiplexed PON.
I have tried to design TWDM-PON in optisystem , but didn't get results.
I request you all to please , if possible to Upload the osd file of TWDM-PON.
So, that i could enhance the system.
You could even share some important links related to it.
Seeking your response.
Responses (26):
Login You must be logged in to reply to this topic.