Symbol Rotation in OFDM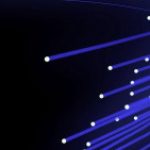 (joined September 2014)
Participant
Hi all,
In an OFDM system, what is the reason for symbol rotation which can be seen in the attached file named image1? And what kind of equalization do you suggest to overcome this problem?
P.S. In my simulations of WDM-OFDM systems, the rotation degree is different for different channels.
Thank you in advance.
Responses (25):
Login You must be logged in to reply to this topic.