RF spectrum analyzer and electrical carrier analyzer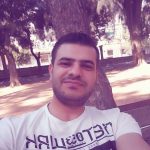 (joined April 2014)
Participant
hello every body,
i worked on 64QAM-OFDM simulation and i used RF spectrum analyzer and electrical carrier analyzer to measure the transmit RF signal power, but i got tow different results as i attached in the pic below.
why this happen and how we can get the same result.
not:i used abig number of bits ber symbols (512) and still have the problem.
Responses (12):
Login You must be logged in to reply to this topic.