Problem with PPM Decoder in FSO system.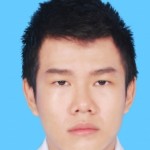 (joined November 2014)
Participant
Dear Damian and everyone,
I am trying to simulate an FSO system using PPM modulation. I have problem with the PPM Decoder at the receiver side. Please take a look at my project attached below. My bit sequence is 00 01 10 11. I observe the signal, and it still follows the theory at the output of Data Recovery element (1000 0100 0010 0001). However, at the output of the PPM Decoder, the binary signal is not 00 01 10 11. Also, the BER Analyzer has strange results (Min BER = 1, other factors = 0); and the Eye diagram is not a closed eye but some opened eyes.
Is there anything wrong with my simulation? Please help me out with this problem.
Thank you for your consideration.
Regards.
Jake.
Responses (14):
Login You must be logged in to reply to this topic.