Planar silicon nanowire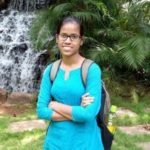 (joined July 2020)
Participant
Hello
I am interested to find out Transmission spectra and reflection spectra of a single silicon nanowire of 112 nm diameter with incident light normal to the NW length.(i am attaching the schematic diagram)

For this, i followed one of the file provided in the FDTD forum which consisted Silicon Nanowire arrays designed with PBC(https://optiwave.com/forums/topic/silicon-nanowire-fdtd/). I have tried with APML layer but i am getting some results which is not reasonable.
I have designed the nanowire in xz plane with length along x direction with incident light along z direction. I have placed two observation xy area for reflection and transmission spectra. I am attaching the Designer document.
kindly guide me in solving the issues.
Responses (10):
Login You must be logged in to reply to this topic.