over comming fibre cromatic dispersion effects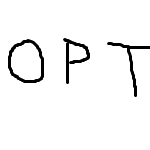 (joined December 2014)
Participant
Hi,
I am trying to simulate the paper of "overcoming chromatic dispersion effects in fiber wireless systems incorporating external modulators" by Graham H. Smith, Dalma Novak and Zaheer Ahmed, but my results are quite different than the one in the paper.
Please find attached my design for the same. Let me know if there is some error in the design.
I have also uploaded my design on the forum, but haven't got any reply. Kindly check
Responses (9):
Login You must be logged in to reply to this topic.