magnetic fluid based spr sensor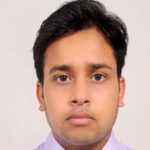 (joined April 2019)
Participant
what opti wave software shuld i be using for simulating a magnetic fluid based spr sensor
Responses (1):
December 2, 2019 at 10:10 am

#61277

what opti wave software shuld i be using for simulating a magnetic fluid based spr sensor

December 4, 2019 at 2:52 pm

#61455

Hello Ravi,

There are two products that would potentially fit your application: OptiFDTD and OptiMode.

OptiMode: Is a product providing a number of mode solvers with the intention of waveguide modes providing information on field distribution, dispersion, confinement loss, effective index, etc.

OptiFDTD: Is a finite-different time-domain product that discretizes both the fields and structure on a grid that permits Maxwell's equations to be directly modeled. It will provide the time evolution of the field as it propagates along the sensor.

Both products provide scripting support as well as support for a wide range of materials either directly through the interface or through scripting functionality. With OptiMode this includes the ability to have a diffuse distribution allowing for gradients within the refractive index profile.

Without knowing more about your specific application it is a bit difficult to direct you to one product over the other, though at this time I do believe OptiMode may be your best starting point. Do you happen to have a paper reference related to what you are attempting to design and model?

If you download the evaluation copy of OptiFDTD it comes bundled with the latest OptiMode which would provide you an opportunity to evaluate both products.
LoginYou must be logged in to reply to this topic.