LTE signal OFDM (64QAM)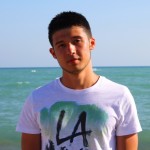 (joined April 2015)
Participant
Hello everyone!
I`am trying to simulate LTE signal OFDM 64QAM.
Damian or somebody, please, could you help me with my simulation. I have a problem with:
1) Electrical Constellation Visualizer shows me strange values of EVM (Error Vector Magnitude)/Q Factor
2) I havent seen any results on BER Analyzer and I have been trying to use BER Test Set, but it hasnt worked too.
version of OptiSystem 12.0.0.77
P.S. I`m sorry, but how can I upload my simulation? Capacity is about 370 MB.
That`s why I put this link: https://www.idrive.com/idrive/sh/sh/f8h8r1v1k9
Responses (16):
Login You must be logged in to reply to this topic.