Laser used in WDM transmitter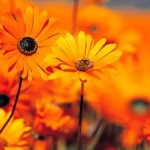 (joined January 2016)
Participant
i am attaching a system designed in optisystem. kindly take a look at the transmitter part and let me know if it is a valid system. Is it possible to use a single continuous wave laser as the source(for a WDM system), split its output using a fork and then use MUX for wavelength division multiplexing??. also here the modulator is used after the MUX. will this system produce a multiplexed output.
i shall be really grateful for any help provided
thankyou
Responses (16):
Login You must be logged in to reply to this topic.