increasing fiber data rate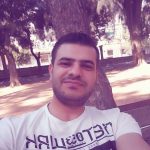 (joined April 2014)
Participant
hello everyone
i did asimulation to 20MHz 16QAM-OFDM signal with 54Mbps , but the data rate on fiber also 54Mbps and i want to increase it without changing the signal bandwidth (20 MHz) , so how can i do that if anyone help me please .
i will attache my file here
Responses (20):
November 26, 2015 at 1:16 pm

#28119

hello everyone
i did asimulation to 20MHz 16QAM-OFDM signal with 54Mbps , but the data rate on fiber also 54Mbps and i want to increase it without changing the signal bandwidth (20 MHz) , so how can i do that if anyone help me please .
i will attache my file here

November 26, 2015 at 5:47 pm

#28132

Hi Feras,

Since we have discussed this in another topic and I remember you told me you did not want to use filters for this purpose, can you please say if you are trying to reproduce the results of another paper? In this case, I think it might really be helpful if you introduce that paper here.

Regards

November 27, 2015 at 3:39 am

#28144

hi alistu
actually i am working on lte radio over fiber simulation as i said before but i don't have any paper yet , i am trying to write it for my study.and i want to transmit the lte signal on the fiber using high data rate

November 27, 2015 at 12:24 am

#28135

If the data rate is increased, should we increase the number of subcarriers? In some simulations I tried increasing the number of subcarriers and the constellation points were better and less error rate.

November 27, 2015 at 2:29 am

#28139

I have also experienced this, but I cannot say this always happens, as I have experienced some cases in which less subcarriers have resulted in better system performance. This may happen especially in the systems with less stationary behavior when short Fourier transform may be helpful.

November 27, 2015 at 3:43 am

#28145

hi Gokul Boro .
actually i want to increase the transmitting bit rate on the fiber only without changing my transmitter parameter to keep on 20MHz bandwidth signal .
Login You must be logged in to reply to this topic.