hi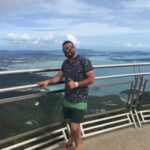 (joined November 2019)
Participant
i want matlab code for optical switch or optical power meter
Responses (2):
November 18, 2019 at 9:54 am

#60456

i want matlab code for optical switch or optical power meter

November 22, 2019 at 2:45 pm

#60802

Hello Mohammed,
you may use the examples in OptiSystem on Matlab interworking with OptiSystem located at the following link. These examples will give you an idea how to write a simple Matlab program and operate it in OptiSystem.
C:\Users\USER NAME\Documents\OptiSystem 16.1 Samples\Software interworking\MATLAB co-simulation

regards,
Ahmad

November 23, 2019 at 9:04 am

#60840

hello mr Ahmad
can you give me your email i wont to ask you question about WDM and FSO i hope help thank you for your replay
best regard
my e mail : mohmmedali7290@gmail.com
LoginYou must be logged in to reply to this topic.