Genaration of Gaussian Mono cycle Pulses for IR-UWB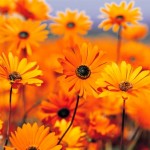 (joined October 2014)
Participant
Hi every one !
Hope u all r fine !
Is there any tutorial of opti-sys related to generation of Gaussian mono cycle pulses for Impulse Radio- Ultra wide band in the milli- meter wave band ??
I will be v thakful to u for ur kind response.
Best Regards
Stay Bless
Responses (15):
Login You must be logged in to reply to this topic.