FTTH using OCDMA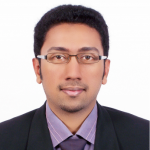 (joined February 2015)
Participant
Hi. I have been trying to create a 15 user sac-ocdma system using Modified Quadratic Congruence coding.
I followed the example given for 7 users from the optiwave site. However, i am facing some issues. The users seem to work reliably well when ON individually, but when multiple users are ON simultaneously, i get no output whatsoever, even with just 3 users. Would anyone be able to provide any solution for this issue? I did make changes to the FBGs in accordance with the codes used.
I have used MQC codes with prime number 3 (should be sufficient for 3 to 15 users).
Responses (21):
Login You must be logged in to reply to this topic.