POINT PROGRAM RETIRING ON MARCH 31, 2017
UPDATE: POINT PROGRAM TO BE RETIRED ON MARCH 31, 2017.
Yes, you heard right – we are giving away $2000 in Amazon.com gift cards to all users reaching the following point levels: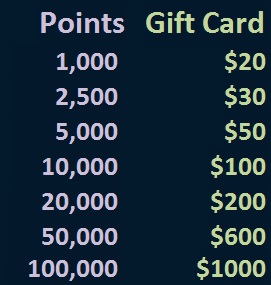 This is cumulative – meaning, you would earn $2,000 in gift cards once you reach the 100,000 point level! Here's what your gift card would look like: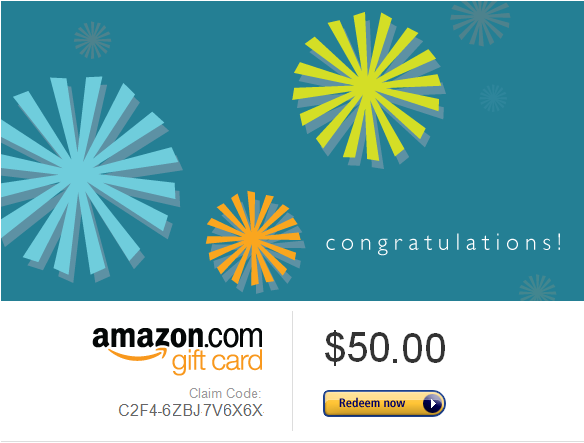 Q: How do you earn points?
A: Virtually everything you do on our site will earn you points (posting, replying, logging in, visiting the site each day, etc.).
Q: What's the quickest way to earn points?
A: Writing good replies to other people's posts. You will receive points for simply making a reply, plus, you will receive additional points each time somebody votes your post as "Best Answer".
Q: When do I receive the Amazon.com gift card?
A: We will check point levels once per month and email everyone their gift cards.
Q: What if I cannot use the Amazon gift card?
A: You can email the claim code to a friend or family member that is able to use it.
Q: How many points can I earn per day?
A: Assuming you are not posting random questions/replies or abusing our system, you can receive infinite points per day.
Disclaimer: Optiwave Systems Inc. is not responsible for any lost or stolen gift cards, and reserves the right to adjust user points for any reason it deems fit in an effort to avoid system abuse. Optiwave Systems Inc. may cancel the point award system at any time with no need to give prior notice.
Responses (634):
Login You must be logged in to reply to this topic.