Create a new material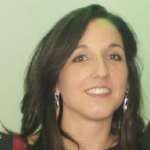 (joined July 2015)
Participant
Hi everyone,
I am using FDTD 12 (1 month evaluation) and I would like to create a new material in the FDTD profile designer based on experimental data.
These data are stored in a .txt file and contain 3 columns (wavelenght, index real part, index imaginary part). Is it possible to import them directly ?
Thanks for your help !
Nathalie
Responses (10):
Login You must be logged in to reply to this topic.