Cost Analysis of a designed system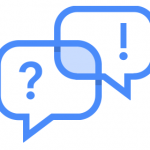 (joined March 2015)
Participant
Hello,
Almost at the end of my thesis work i want to start up with the cost analysis of my proposed architecture. Can someone please help me in how to go for the cost analysis of any design.
What are the things that we may consider for going for cost analysis of the system. Can someone provide me with a paper where it has been done. I will be grateful.
Thanking in advance.
Regards
Burhan
Responses (18):
Login You must be logged in to reply to this topic.