Bidirectinal TWDM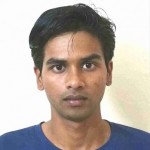 (joined June 2015)
Participant
Hi everyone,
Would someone suggest me how to design bidirectional TWDM PON.
When i use buffer selector in the receiver part , actually it continuously simulating Buffer selector and never gets simulated.
Would you suggest me how could i get my problem resolved?.
Thank you.
Responses (4):
Login You must be logged in to reply to this topic.