Better System Performance Without Optical Amplifiers?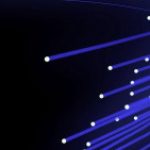 (joined September 2014)
Participant
Hi all,
I have been trying to simulate some sort of advance modulation system by OptiSystem and the longest reach I managed to achieve before the constellation diagram becomes completely corrupted was about 500kms, while the transmission line consisted of 3 spans with a SSMF, a DCF and an optical amplifier in each. When I omitted the optical amplifiers, the reach increased significantly up to about 2500kms, but the signal (as shown in the image1 attached) got really weak while the diagram was still clear. So the reason for this signal corruption is the 4dB noise figure of amplifiers. Now I would like to know if we can really do such a thing in practice to improve the constellation diagram at the cost of having a drastic decrease in the received signal power. In other words, can such a weak signal be really detected in practice?
BTW, it's a 4-QAM constellation diagram and pay no attention to the 4 extra constellation points, which is probably due to some Optisystem bug.
Thank you in advance.
Responses (23):
Login You must be logged in to reply to this topic.