Bandwidth parameter for each component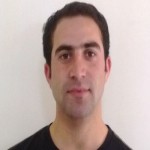 (joined April 2015)
Participant
I wish to ask that what is the significance of the Bandwidth parameter mentioned in the layout tab of respective components?
I also want to know why is it different for each component used ( say MUX and fiber bragg grating in my case ). if i am transmitting at 193 THz , the default bandwidth of MUX is 10GHz but at the same time the default bandwidth of fiber bragg grating is 125 GHz. Here i am confused because if 10GHz can accommodate 193 THz signal then why fiber bragg grating has 125 GHz. Shall i change the bandwidth of fiber bragg grating of increase bandwidth of Mux.??
Suggestions would be appreciated.
I am also attaching screenshots of the above mentioned two components herewith.
Responses (27):
Login You must be logged in to reply to this topic.