4APSK signal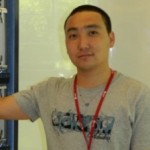 (joined October 2014)
Participant
how to figure out clear 4APSK constellation diagram?
I'm trying to do it as attached file. but not succeeded.
Can you give me advice or suggestion? And my drawn DPMZM is correct?
The two sub-modulators of the DPMZM are biased at null point. Can it generate two BPSK signals with unequal amplitude?
if no, can you give advice?
Responses (12):
Login You must be logged in to reply to this topic.