2 D graph in Opti Sys 7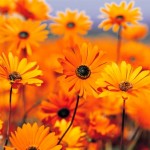 (joined October 2014)
Participant
Hi every one !
I am making a 2D graph in opti sys 7 as explained in the tutorial but after sweeping the parameter and going into report layout all the icons in Project Browser are off or u can say that they are not working. Further, any of their sub icon is not opening due to inactive mode of project browser.
I am attaching pic of the project browser.
Kindly help me, how can i come out of this problem and make project browser functional.
i wil be very thakful to u for ur this act of kindess.
best Regards
Best Wishes
Responses (19):
Login You must be logged in to reply to this topic.