April 15, 2020 at 3:51 am
#66948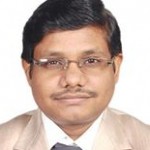 Thank you sir for respond. I think, I could not convey my question properly.
I am trying to understand that whether x polarized light emitted from CW laser is actually a TE polarized light or not and similarly Y-polarized light is equal to TM polarized light or not as in case of rectangular waveguides (strip, rib or ridge) /devices designed to support TE and TM polarized light. I understand that circular structure of fiber supports LP modes which are hybrid in nature.
Is there any relation between X-polarized light with TE mode light?