September 30, 2019 at 9:26 am
#57863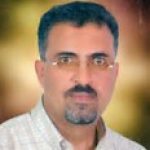 Hello,
I went through your project and noticed that you allow one bit to propagate. I recommend you to send sequence of bits (maybe 8, 16 or more bits). You may use the "View Signal Visualizer" to monitor the propagation of bits in each block.
I've noticed that there are many warning in the calculations where is no signal presents at pin detectors due to zero bit.
Please note that the delay element need a bit with value 1 to delay it (it doesn't work with your option of single bit and when it is zero.
I hope this helps.
I hope this feedback helps you.
regards,
Ahmad