June 14, 2016 at 1:03 pm
#40685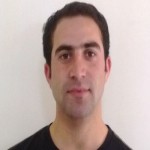 Hello Muhammad Zubair,
The way you have used your components in the design I don't think it forms a proper feedback loop. You better look at the example provided by Hamza Ali.
If still you face a problem I suggest you to private message Damian. He would definitely help you in this regard.
Regards