March 13, 2016 at 3:33 pm
#32652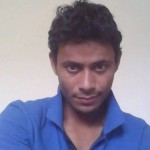 Hi FAYIQA NAQSHBANDI ma'm
There is some difference between results which depends upon type of system for both cases as ZULKARNAIN have also said. We will not get same results in both cases.
Here i am uploading resuts of same system with or without 3R regenerator: Left side Image – with 3R regenerator , Right side Image – without 3R regenerator for OFDM system with 4 user.
Here we can see a large difference between Q-factor in both cases for same system.