3R Regenerator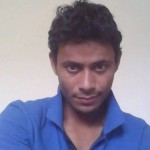 (joined October 2015)
Participant
Hi,
Could anyone explain The significance of 3R Regenerator ? Whether it has benefit of using instead of NRZ/RZ and PBRS with BER analyzer.
Is it any difference in results of Min. BER and Q-factor and other parameters on using 3R Regenerator instead of PBRS in combination with Electrical pulse generator keeping all parameter same?
Responses (38):
Login You must be logged in to reply to this topic.