March 9, 2016 at 9:03 pm
#32160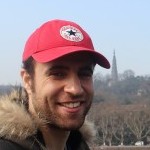 Hi Damian
Find in attachment the project file. I found it in a paper named " System performance evaluation of an optical superchannel originated from different optical comb generation techniques ".
I copied the same parameters, but still can't find the same results.
I will be grateful if you can help me fix that.
Best Regards