April 15, 2014 at 12:47 pm
#10487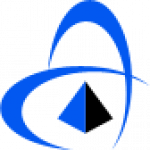 ***TRANSLATED VIA GOOGLE TRANSLATE****
Good morning from Lima-Peru:
I am using OptiSystem OptiPerformer 11 and 11 for technology education course in data communications and
I found it very interesting the response of students especially in the areas of digital modulation.
I'm also teaching a course with Fiber Optic Communications and OptiSystem has become my favorite tool
the versatility to develop different work scenarios and analysis.
It would be interesting to further increase the volume of the examples for the benefit of all.
Moving on updating and improving the software.
Optiwave greetings and congratulations to develop this valuable and powerful development tool.
Fidel