The lesson plans area hosts a collection of relevant lesson plans (labs) for undergraduate level students in an introductory fiber optics telecommunications course.
These lessons were developped by Professor Warren Koontz, Program Chair of the Master's program in Telecommunications Engineering Technology at the Rochester Institute of Technology (RIT), in the United States of America.
Each lesson plan is divided into three documents:
Overview (step-by-step instructions for the student)
Solution (for the professor to distribute afterwards)
Associated simulation file to load in OptiPerformer Freeware.
Optiwave introduces OptiPerformer, a freeware complement to OptiSystem, the award winning optical communication system design tool. OpitPerformer empowers students with a full working freeware simulation environment enabling them to load existing OptiSystem files, run full simulation, and view results.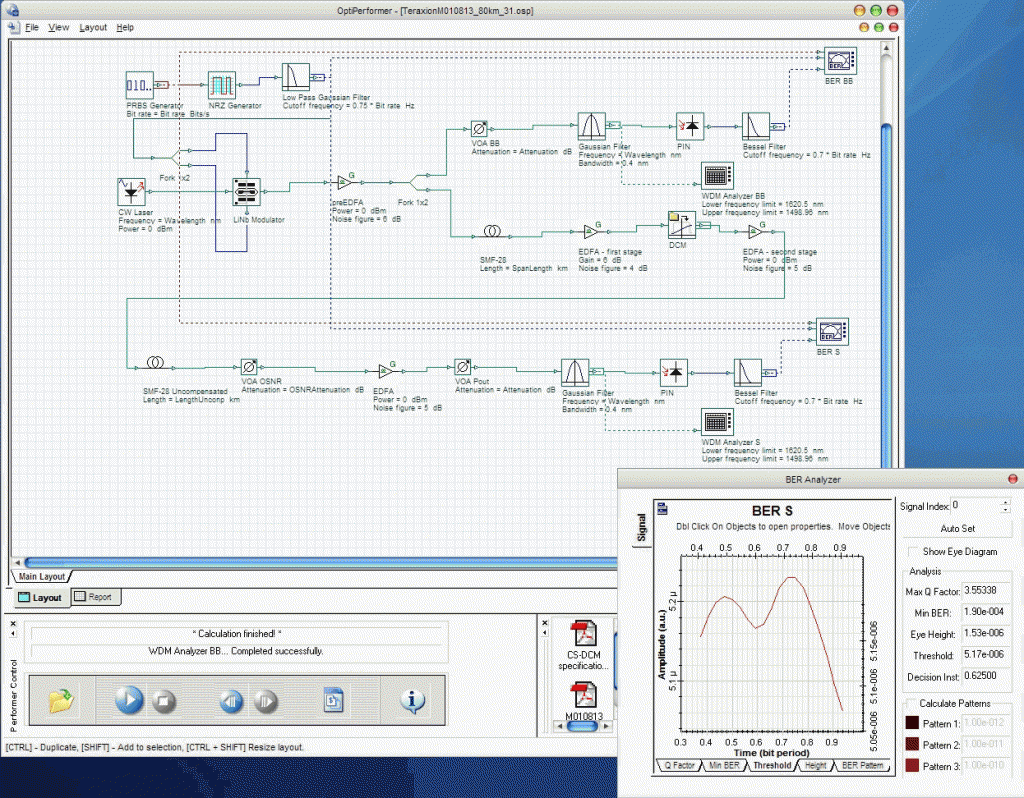 FREEWARE DOWNLOAD AREA
Academic users have the opportunity to download OptiPerformer, a free tool used to run optical communication system simulations and view results.
Click here to download OptiPerformer Freeware >>
How does it work?
Using a registered license of OptiSystem, educators can generate files in conjunction with their specific lesson plans. These files can then be given to students to be loaded in OptiPerformer.
Students can run the simulation, view results, and even pinpoint any errors if needed. This is an excellent tool which can be installed on any Windows XP/2000 based PC.

Please contact us for more information:
Toll Free: 866-576-6784
Direct Dial: 613-224-4700
academic@optiwave.com
Fax: : 613-224-4706