REFRACTIVE INDEX(1.4 -1.7)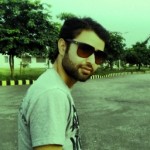 (joined March 2015)
Participant
HI ALL,
IS IT POSSIBLE TO CREATE THE REFRACTIVE INDEX IN THE RANGE OF 1.4 TO 1.7 USING THE GLASS MATERIAL(1.4).
FURTHER MORE ARE THERE ANY MATERIAL HAVING REFRACTIVE INDEX UPTO 1.7 THAT IS BEING USED IN OPTICAL FIBER COMMUNICATION.
NAME THEM
WITH REGARDS
Responses (11):
Login You must be logged in to reply to this topic.