Power Reduction in Optical Combiner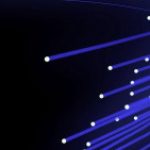 (joined September 2014)
Participant
Hi all,
In OptiSystem power combiner, the output power (measured by optical power meter) equals more or less the power of each of the inputs. In other words, the power combiner component does not add power of all its inputs, it calculates their mean. So if there are two inputs to the power combiner each 10dBm, the output would not have 13dBm power, but 10dBm. I would like to know if this is the case with real power components in optical systems (I would be grateful if Optiwave team kindly answer this, as it somehow relates to how components have been modeled).
While power combiner has such a characteristic, optical MUX (and also ideal MUX; but I am not talking about ideal MUX right now) does not behave in this way (if we have two 10dBm inputs, the MUX output would have 13dBm power). So if I am to compare the performance of two access systems with two different schemes (one using combiners and one using MUX) in terms of launched power, do I have to use ideal MUX (which adds signals without calculating their mean power) instead of combiners? Thank you very much in advance.
Regards,
Alistu
Responses (19):
Login You must be logged in to reply to this topic.