Modulation schemes for studying the output optical power of laser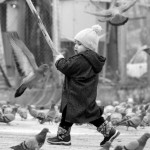 (joined April 2015)
Participant
Hi all….
i am currently studying the optical output power from a laser depending on various parameters of the Laser and the input signal.In my previous post i mentioned the effect of increasing input power of the laser and the use of RZ,NRZ sequences.
Now i would like to know about the various modulation schemes that can be used for observing the output from a laser.
Responses (21):
Login You must be logged in to reply to this topic.