Indoor Free Space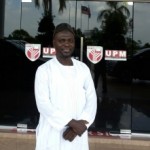 (joined May 2015)
Participant
I am using FSO channel as an indoor FSO medium for indoor VLC system but if I used a short length like 1m to 4m the output power signal from the FSO channel get amplified. what is the cause of this? or does it mean that I cannot used the FSO component for indoor simulation. I am really in dilemma.
thanks for your active contributions.
Responses (18):
Login You must be logged in to reply to this topic.