Why i am getting two eye diagrams for Gaussian Mono Cycle Pulse ?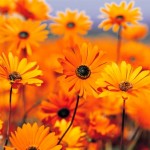 (joined October 2014)
Participant
Hi every one !
Hope u r fine.
I am using Gaussian Mono cycle pulse in my research work. But when i want to analyze and measure BER of Gaussian Mono Cycle pulse (fig attached below) by using BER Analyzer then i got "Two Eye diagrams" as shown in fig below.
I am getting these two Eye Diagrams because BER analyzer in Opti sys took negative and positive going cycles of Gaussian Monocycle a separate signals. Therefore BER analyzer made two eye diagrams one for each cycle.
But this is wrong, because BER analyzer should analyze and measure BER for Gaussian mono cycle as a one complete signal rather than take two components of Gaussian mono cycle signal separately. Further, it must display findings and result in only one eye diagram.
Therefore, Can some body tell me how to make BER Analyzer able to take Gaussian mono cycle one complete signal and display result in one Eye Diagram.
I will be very thankful to you for your kind response.
P.S i am transmitting NRZ data from transmitting side.
Best Regards
Responses (23):
Login You must be logged in to reply to this topic.