May 10, 2021 at 7:50 am
#69364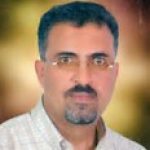 Hello Amanda,
Which version of OptiInstrument do you have installed on your computer? Were you able to launch and view OptiInstrument graphic user interface (GUI) on your computer?
Do you have the list of SCPI command for the oscilloscope? We can help you setting it up.
You said that the oscilloscope is connected to your computer through USB.
Could you please communicate with me at ahmad.atieh@optiwave.com?
Regards,
Ahmad