March 9, 2021 at 7:35 am
#69038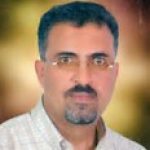 Dear Ahmed,
if you are using SMF then mainly you have chromatic dispersion and possibly polarization mode dispersion if your data rate is 10G and above. If you are using MMF, there is modal dispersion.
You may use FBG, DCF or electronic dispersion compensation techniques to compensate for dispersion.
I recommend the following book to read from it on this topic.
Optical Fiber Communications: Principles and Practices. John Senior.
Regards,
Ahmad