April 6, 2015 at 1:42 pm
#19317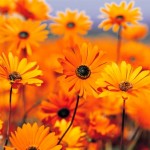 thanks Alot Jaffar !
i have made many calculations my minimizing laser power but response is still similar i.e. the modulated signal never started from zero.
Only thing that happens by minimizing laser power is that the modulated signal start him self from lower values in same proportion as i am minimizing laser power.
I am attaching some the graphs of modulated signal at different laser powers
fig A with laser power = -100 dBm
fig B with laser power = -20 dBm
fig C with laser power = 0 dBm
fig D with laser power = 10 dBm
Basically i want modulated signal to start from level zero without changing laser power (because minimizing my laser power will degrade my system performance very badly) .
So there is any way to get modulated signal from level zero is by using any procedure/technique on EAM. So any one know any technique on EAM to get required signal kindly share.
OR
if any one has any clue regarding this problem kindly share.
Best Regards