August 10, 2020 at 10:46 am
#67879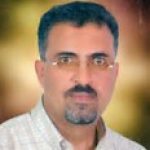 Dear Salim,
You can't attach OptiSystem project to the posts on the forum. You may use zip format.
you may find guidance and information in the examples in OptiSystem Example Library located at the following link.
C:\Users\USER NAME\Documents\OptiSystem 17.0 Samples\Metro and access systems\.
Please may email me (ahmad.atieh@optiwave.com) your project with more details on the issues you are experiencing to provide feedback.
Regards,
Ahmad
This reply was modified 3 years, 1 month ago by

Ahmad Atieh

.