Register below for February 14, 2023 10:00am EST
After registering, you will receive a confirmation email containing information about joining the webinar.
Webinar: Equipment Automation for PIC Characterization Using OptiInstrument Software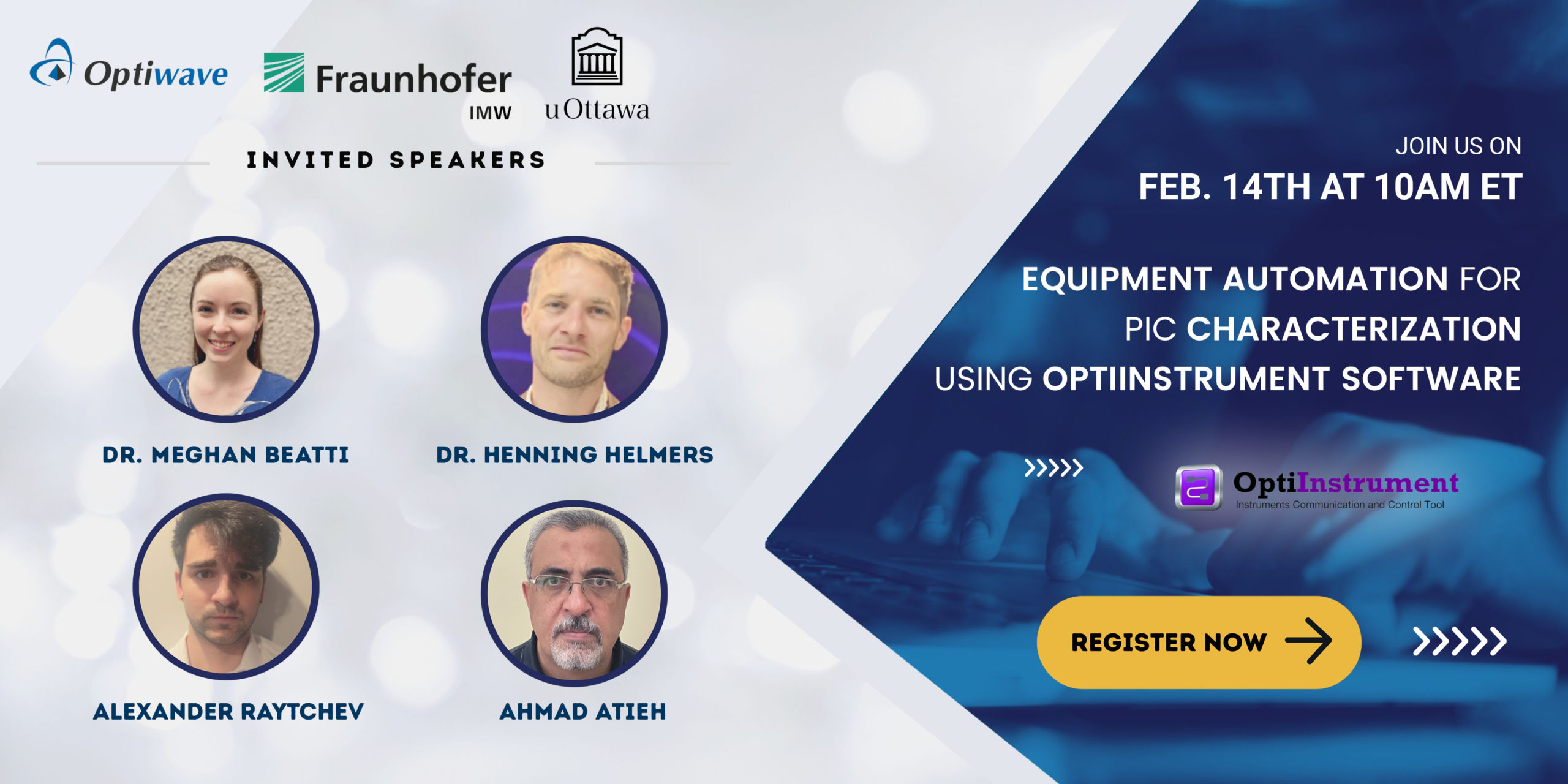 Are you tired of manually setting up and configuring equipment for your photonic integration circuit (PIC) characterization? Join us for an exciting and informative webinar on OptiInstrument, the ultimate solution for automating your equipment setup.
Discover how OptiInstrument's advanced communication and control capabilities can streamline your workflow, whether working with physically connected or remotely connected instruments through standard interfaces such as TCP/IP, USB, GPIB, or serial port (RS232/RS485).
Get an in-depth look at the design and functionality of a photonic power converter (PPC) chip, presented by an expert from the Fraunhofer Institute for Solar Energy Systems ISE (Germany).
See firsthand how the University of Ottawa utilizes OptiInstrument to set up and execute tests that accurately characterize PPC chips.
Learn how easy it is to collect, process, and plot data with OptiInstrument, and gain valuable insights on improving your PIC characterization process. Don't miss out on this opportunity to take your PIC characterization to the next level. Register now for the Optiwave OptiInstrument webinar!