The latest version of OptiSPICE features a number of new enhancements to address the design and simulation of optical integrated circuits including a new multimode waveguide element and multilayer filters.
New Electrical Elements & Models
NEW FEATURE BSIM4:
Developed to explicitly address many issues in modeling CMOS technology and RF high-speed CMOS circuit simulation
NEW FEATURE JFET and MESFET:
New field effect transistor elements.
NEW FEATURE MOSFET, BSIM3 and BSIM3SOI:
Now includes temperature dependence and new noise models.
New Optical Elements & Models
NEW FEATURE Waveguide Elements:
A new multi-mode waveguide element with configurable waveguide parameters.
NEW FEATURE Multilayer Filters:
An active filter comprised of a set of layers (interfaces with waveguides between them). It includes temperature and voltage dependent indices for all layers.
Multilayer Filter Layout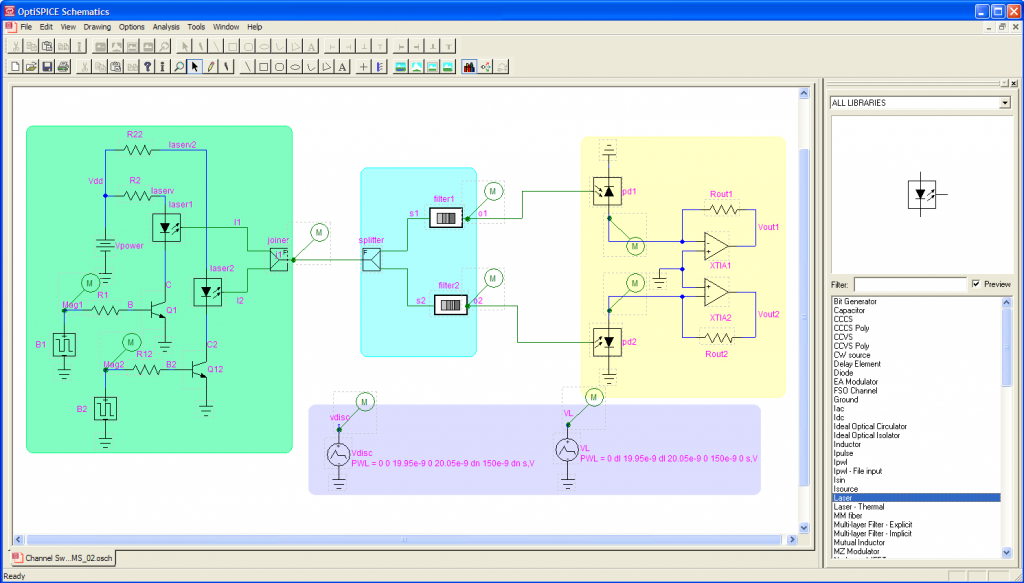 NEW FEATURE Ring:
A four or two port ring comprised of cross-couplers and multi layer filters.
Ring Layout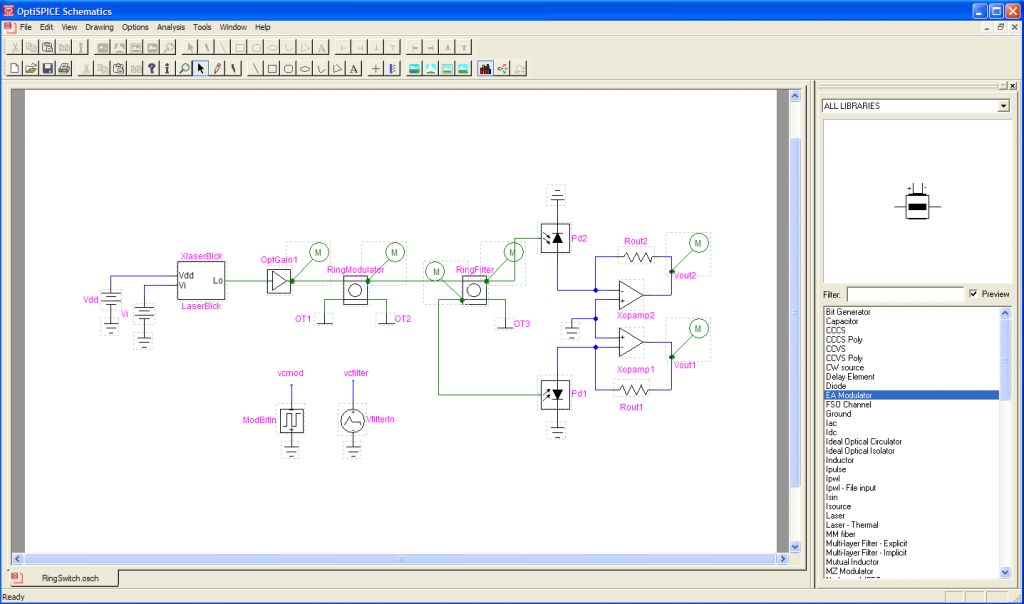 NEW FEATURE Cross-couplers:
The EDF component now supports double-clad fibers.
NEW FEATURE Laser:
Added optical feedback model for single mode lasers.
Laser Layout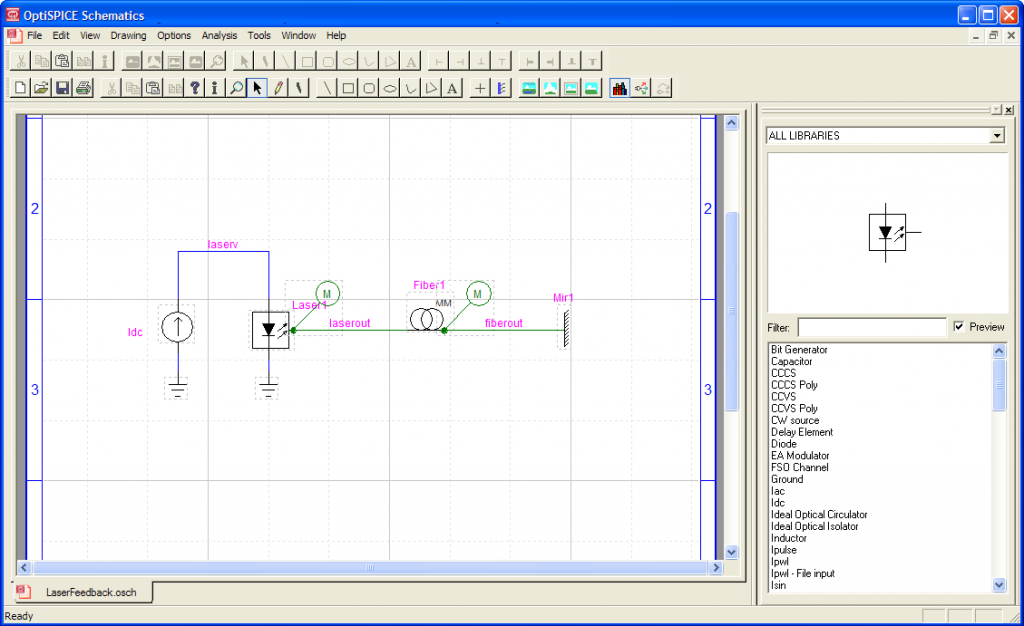 NEW FEATURE Mach-Zehnder:
New models incorporate enhanced signal chirp calculation.
NEW FEATURE Delay:
Added voltage dependence for delay.
New Applications and Validation Projects
Laser optical feedback
Use of rings/waveguides/x-couplers