For the first 500 attendees to visit our Photonics West 2014 booth (#234), Optiwave will be giving away its complete 32-bit FDTD package in exchange for your business card.  All features, functionality, manuals, and samples will be unlocked on this free perpetual license.
As a bonus, you will receive your software on a brand new 8Gb credit card style USB stick.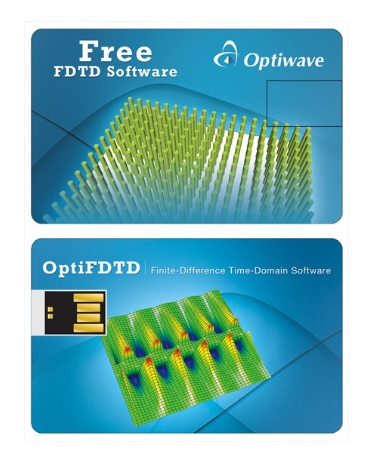 MISSION STATEMENT
Optiwave has been successfully developing its OptiFDTD package for over a decade, and would like to show appreciation by giving back to the photonics community.  Simply come by our booth and present us with your business card to receive your free FDTD.  As there are only 500 copies, we will award the free licenses on a first-come first-serve basis.
Thanks once again for your excellent support!