This is the most widely used fiber for constructing optical devices. We will demonstrate the design for SMF-28, a commercially available fiber from Corning.
We will also compare the results of 3D mode solver with Finite Difference method of OptiFiber from Optiwave Corporation.
Fiber parameters of SMF-28
Core radius: 4.07μm
Refractive index of core: 1.45205
Refractive index of cladding: 1.44681
Wavelength: 1.3 μm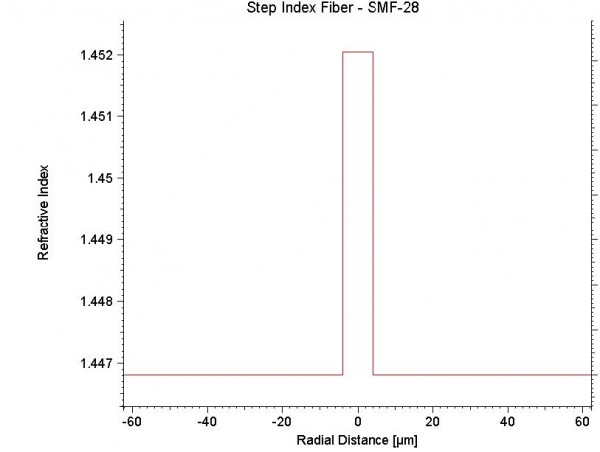 Figure 1:   Refractive index profile of SMF-28 fiber
Defining the materials
To define the materials for the SMF-28 fiber, perform the following procedure.
Step
Action
1
In the Profile Designer, create the following dielectric materials:

Name: core

2D Isotropic tab

Refractive index (Re): 1.45204

3D Isotropic tab

Refractive index (Re): 1.45204

Name: cladding

2D Isotropic tab

Refractive index (Re): 1.44681

3D Isotropic tab

Refractive index (Re): 1.44681