In this step, the field in the input plane will be set to a Gaussian distribution.
Step
Action
1
In the layout, double click the input plane.

The Input Plane dialog box appears (see Figure 4).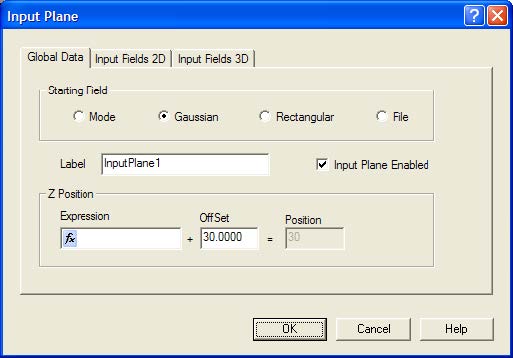 Figure 4: Input Plafne dialog box – Global Data tab
| | |
| --- | --- |
| 2 | Set the Starting Field to Gaussian. The polarization in Figure 2 was selected as quasi-TE. Therefore the Gaussian field is applied to Ex. The other component, Ey, is set to zero. |
| 3 | Set the Z position offset to 30. |
| 4 | Click the Input Fields 3D tab |
| 5 | Click Edit…   The Input Field dialog box appears. |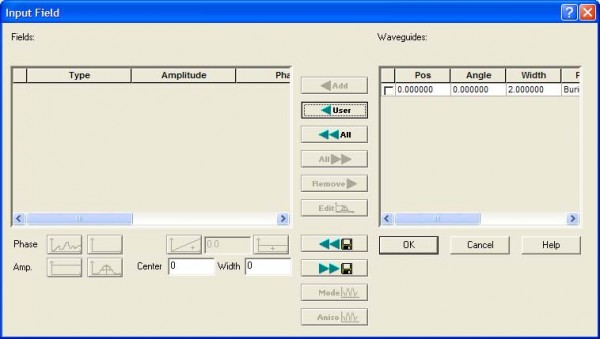 Figure 5: Input Field dialog box
6
Select the waveguide in the Waveguides list on the right hand side and click Add
7
Select the item in the Fields table on the left and click Edit.

The Field Properties dialog box appears (see Figure 6).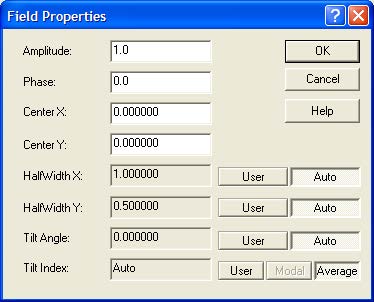 Figure 6: Field Properties
Check the fields have the following data

a.   Centre X: 0.0 b.   Center Y: 0.0

c.   Halfwidth X: 1.0

d.   Halfwidth Y: 0.5

8
Click OK.
9
Click OK to close the Input Field dialog box.
10
Click OK to close the Input Plane dialog box.
11
Save the project.
12
In the Layout Designer, select Simulation > Calculate 3D anisotropic Simulation…
Anisotropic Simulation.
The Simulation Parameters dialog box appears.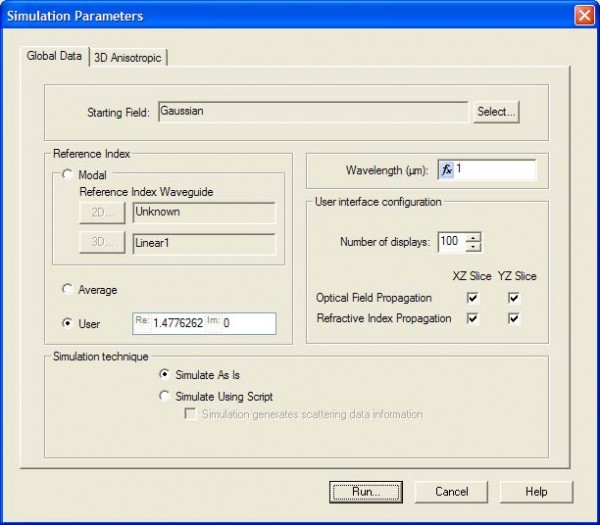 Figure 7: Simulation Parameters
| | |
| --- | --- |
| 13 | Click Run… to start the anisotropic BPM simulator |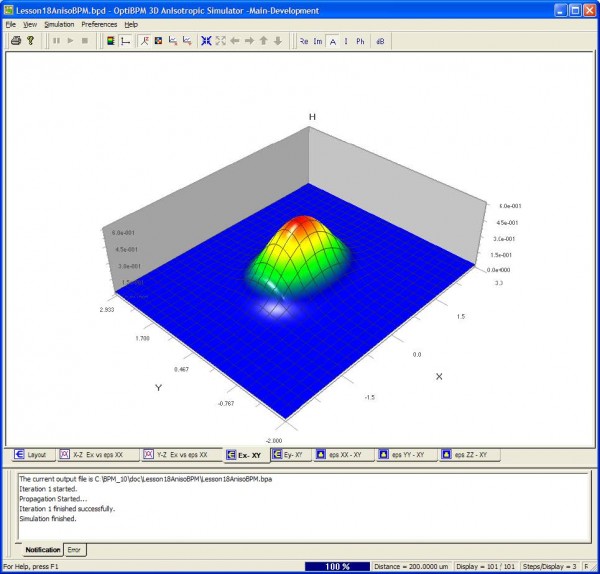 Figure 8: Major field component, Ex, after 200 mm of propagation
Note: The Gaussian beam launched in the waveguide changes and reaches a stable configuration equal to that of one of the fundamental modes evaluated using the mode solver (refer to Lesson 17: Modal analysis of an anisotropic buried waveguide).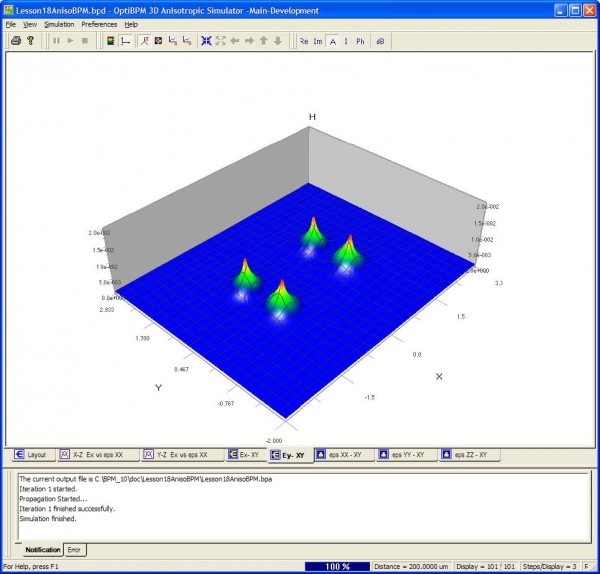 Figure 9: Minor Field component Ey after 200 m of propagation